HCH Bearing was established in 1973 and is one of the top privately owned enterprises in China.
The company is specialized in designing and manufacturing a variety of precision, top-quality ball bearings and tapered roller bearings for motors, automobiles, computers, electric appliances, power tools, pumps, machines, etc.
HCH is making a wide range of deep groove ball bearings and tapered roller bearings. They can be categorized as:
miniature size ball bearings
small size ball bearings
medium size ball bearings
inch size tapered roller bearings
metric size tapered roller bearings
HCH is also exporting lots of other types of bearings including:
thrust bearings
automobile bearings
water pump bearings
angular contact ball bearings
HCH is able to provide all kinds of bearings up to ABEC-7 and V4 group.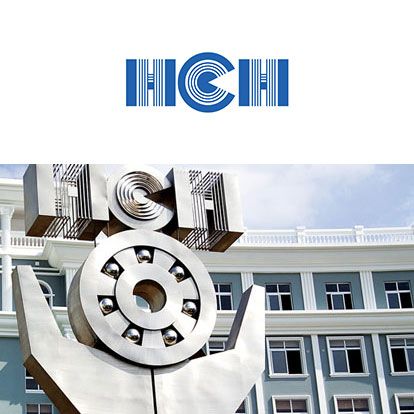 Deep groove ball bearings applications
Transmissions
Electric Motors & Generators
Electrical Appliances
Pumps & Compressors
Blowers & Fans
Speed Changers
Gear Boxes & Drives
Woodworking Machinery
Lawn & Garden Equipment
Turbines
Construction Machinery
Elevators
Conveying Equipment
Hoists & Cranes
Power Hand Tools
Industrial Valves
Rolling Mill Machinery
Textile Machinery
Paper Machinery
Printing Machinery
Food Products Machinery
Packaging Machinery
Medical & Dental Equipment (Extra small)
Robotics Equipment
Industrial Clutches
Slip Joints
Skate Boards (608ZZ)
Inline Skates (608ZZ)
Tapered roller Bearings Applications
Guide boxes in Bar and Rod Mills
Pumps and Compressors
Cranes and Hoists
Gears and Drives
Stamping Presses
Machine Tool Spindles
Bow Thrusts on ships
Speed Reducers
Transmissions
Sheaves
Conveyor and Transfer Equipment
Coupling Equipment
Construction Equipment
Mining Equipment
Oil Field Equipment
Automotive Front and Rear Axles
Plastic Forming Equipment
Agriculture Equipment
Motorcycle Wheels
Pinion Shafts of differential gears
Drum Shafts
Crankshafts
Crushers
HCH main production:
HCH MINIATURE SIZE BEARING PRODUCTION CENTER
One of the largest miniature ball bearing manufacturing centers in the world and monthly produces 15.000.000 pieces of high precision miniature deep groove ball bearings.
HCH SMALL & MEDIUM SIZE BEARING PRODUCTION CENTER
HCH, with four big plants, is one of the largest bearing manufacturers of the Republic of China.
The company, which has over 3000 experienced workers and more than 100 professional engineers, represents the continuous source of its development.
At the moment HCH exports bearings to more than 70 countries around the world under HCH brand.
Since 1999, HCH Bearings has been ranked no. 1 in China regarding the quantity of bearings exported.
HCH has its own Research & Development Center, which is focused on: research of new technology, more advanced equipment on bearing production and inspection to improve the bearing's quality and enhance production efficiency.
HCH has always strived to make high quality bearings.
The largest ball bearing manufacturing center in the world with 450.000 square meters and monthly produces 25.000.000 pieces of high precision small and medium bearings.
Japan's production line & technology
Fully automatic assembly lines
Quality assurance system
Environment responsibility
Research & development
Excellent customer service
Panasonic
Sanyo
Mitsubishi
Toshiba
General Electric
Siemens
Whirlpool
Samsung
LG
Otis
Bosch
Audi
Fiat
Honda
Peugeot
Hyundai
Kia
Pioneer
HCH Company profile .pdf format: