Wafangdian Metallurgical Bearing Group Co. Ltd, is located in Wafangdian Northern suburb of Dalian city, famous all over the world as the hometown of China bearings.
The Company was first established in 1992 and now have 3 other factories, 1245 personnel, including 106 engineers and skilled technicians.
WZW mainly produces:
Deep groove ball bearings
Cylindrical roller bearings
Spherical roller bearings
Angular contact ball bearings
Thurst ball bearings
Spherical thurst roller bearings
Taper roller bearings
Spherical plain bearings
It produces also non standard bearings, large size and extra-large size more than 2000 specifications, ranged from inner diameter 50 mm to 1800 mm.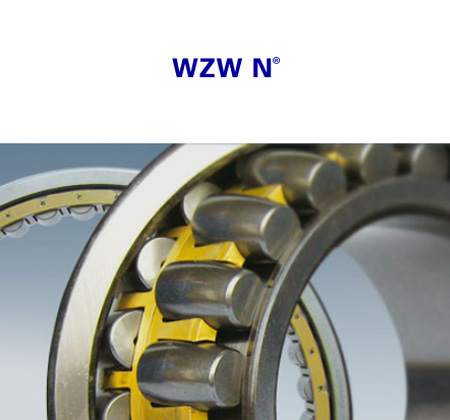 Products and Applications
Metallurgical Rolling Mill bearings
Backing bearings
Steel Rolling Mill bearings
Bar & Wire Rolling Mill bearings
Non-ferrous Metal Rolling Mill bearings
Cold rolled Sheet bearings
Sheet Material & Strip Mill bearings
Cooling Bed bearings
Thrust bearings
Oil-drill bearings
Fracturing Pump bearings
Beam-pumping Unit bearings
Mining Machinery & Cement bearings
Earth Moving Machinery bearings
Cement Machinery bearings
Vibrating screen bearings
Rubber Machinery bearings
Power Station Equipment bearings
Water Conservancy Project bearings
Slewing bearings
Engineering Machinery bearings
Non-standard bearings
WZW are ISO 9001 certified.
WZW N is their original trade mark.
The bearings are widely used in Heavy Machineries, Metallurgy, Earth Moving Equipment, Rolling Mills, Mines, Oil Industry, Paper Mills, Sugar Mills, Plastic Industry and many more.
Their products are sold all over China and exported to many countries in Asia, Europe, USA and Canada.
WZW N brand bearings are becoming more and more popular due to its high quality and great service. The company will continue to persist on "Quality first, Customer uppermost" principle, trying their best to provide high quality products and professional service to meet customers' expectations and requirements.
WZW N Company profile .pdf format: