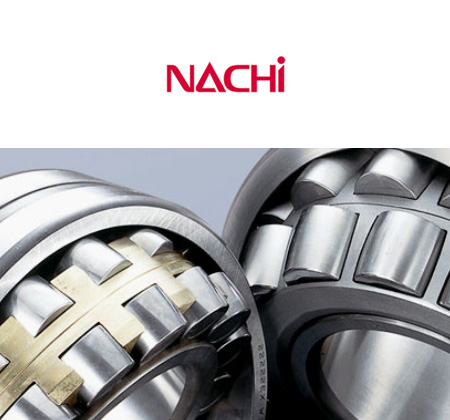 PhotoGallery
The company
NACHI is one of the largest ball bearings and ball bearing units manufacturers in the world. The Japanese multinational company, in more than 70 years activity, have achieved very high technological standards.
Ball bearings
NACHI, thanks to the high technological standard achieved, can supply great quality and reliable products, becoming one of the world biggest manufacturers in the field.
Ball bearings units
NACHI manufactures high quality ball bearing units.
NACHI ball bearings units are compact units ready for assembling. Made up of cast-iron monobloc with an inserted single row deep groove ball bearing. The specific spherical housing allows the ball bearing alignment.
Thanks to the wide range of available types, NACHI is able to cover all application fields.
CRB is an official distributor of the NACHI Brand.
You can download NACHI Ball & Roller Bearings and Bearing Units .pdf  Catalogues here: