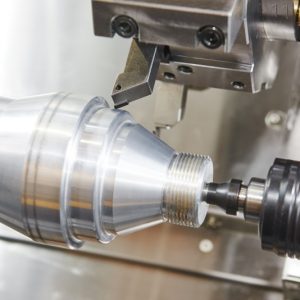 The metalworking sector is the fundamental link in the manufacturing chain, placed halfway between suppliers (steel and non-ferrous metals industries) and customers, representing a wide range of production sectors.
The performance levels required for bearings by machine tools and other precision applications are extremely high. Among their main requirements: the ability to withstand very high speeds, driving precision, excellent rotation capacity, good vibration behavior and minimal heat production.
These processes can be done on any type of material (titanium, steel, cast iron, aluminium, brass, copper, bronze) which is then used in a wide variety of sectors, such as medical, aeronautical, automotive and alternative energy.
The process of transforming metals into objects and components involves both cold working and hot working. The main hot works are:
rolling
forging
fusion
printing
extrustion
drawing (an operation that can be carried out on steel and aluminium sheets)
The metals obtained through forging and casting are then finished by special machine tools, such as:
lathes: to work axial-symmetric objects
boring machines: to finish the internal surface of hollow objects
milling machines: to create grooves
slotting machines: to create small grooves
riveting machines: to obtain a smooth and flat surface
planers: to obtain a large flat surface
The equipment for hot and cold metal processing makes extensive use of bearings, which have to provide extremely high performance in terms of flexibility, reliability, precision and rotation speed.
Our customers use:
machines for processing and forming metals
machines for welding, milling, cutting, turning and drilling metals
machines for processing special steels
sheet leveling and sheet straightening machines
contrast rollers for leveling machines
shears
rolling mills
rolling cylinders and trains
conveyor systems
Our range of products in the Metalworking sector includes:
Super precision spindle bearings
Cast iron bearing housings
Stainless steel bearing housings
Rollers and cam followers
Rod ends and spherical plain bearings (standard or stainless steel version)
Precision tapered roller bearings (standard and special version)
Spherical roller thrust bearings
Miniature ball bearings (standard or stainless steel version)
Lock nuts
Depending on the kind of application required, the type of bearings may vary. However, the basic requirements for all applications must be: high speed and load capacity, extended bearing life, long maintenance intervals and low energy consumption.