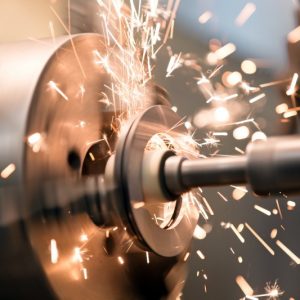 The iron and steel industry is one of the most demanding environments for bearings to operate.
From the operating environment's point of view, this sector uses materials and machinery for highly intensive processes, with each component requiring high reliability and resistance.
In fact, the steel production process takes place at extremely high temperatures that expose the mechanical components of the continuous casting line to a very high thermal gradient, but also make them vulnerable to continuous stresses and dust contamination. Such environmental conditions in iron and steel plants can reduce bearing life and increase wear on rolling parts.
The machinery's surroundings areas also include highly abrasive parts and water used for cooling that can penetrate into the bearings. This is one of the reasons why using shielded bearings over open bearings is fundamental.
It is also important to use specific grease, in order to ensure constant lubrication and prevent the entry of water and other contaminants.
Our range of components dedicated to the iron and steel industry includes special bearings and models designed for these specific applications.
Our parts are used for:
steel mills
foundries
continuous casting plants
steel transport chains
rolling cylinders
running gear
hot or cold rolling mills
CRB steel industry parts meet the strict requirements of continuous casting in terms of load capacity and temperature:
Bearing housings
Housings with seals
Bearings with increased clearance
Stabilized steel bearings
Customised products (for special applications)